Cru Vallet Week Novembre 2019
Cru Vallet Week
For 3 years, the wine growers of Cru Vallet have been organizing the Cru week and this year they invited Cru Gorges to join them.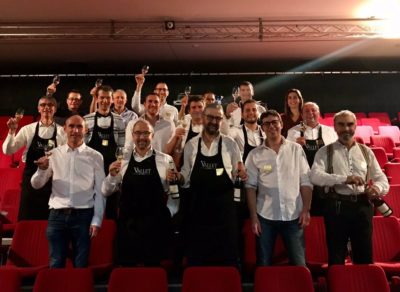 Several moments are planned to highlight the winemakers who produce this Cru Vallet :
The tasting on the market
During the Market, inside the town hall of Vallet, a selection of the Cru Vallet is tasted in the presence of the Winemakers. This time allows to better understand their work and to exchange on the notions of terroirs, vintage and know-how. This year, the operation "Vallet invites Gorges" was a real success. The idea was to better understand the approach of the vintages with the specificity linked to the soil. The comparative tasting was very educational, putting in parallel the different Gabbro / Micaschist soils of the 2 Crus with very different wine profiles.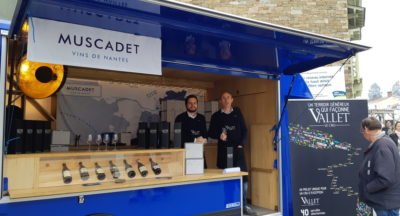 The wines tasted:
Vallet – Domaine de la Roche blanche 2016
Vallet – Château de la Ferté 2014
Vallet – Domaine Petiteau 2014
Vallet – Domaine du Moulin 2015
Gorges – Domaine Olivier Clenet 2014
Gorges – Domaine du Vieux Puit 2016
The 400 visitors have loved this tasting and have already made an appointment for 2020!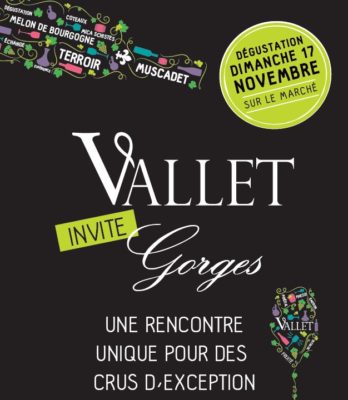 The ambassadors' evening
This private evening is organized in Vallet within the Champilambart. The idea is simple: Make this evening an unforgettable moment by combining moments of pleasure and culture. 200 wine lovers and professionals will discover the Crus throughout the evening. First, by tasting different vintages by creating refined food / wine pairings. Then, a musical parenthesis with the sotasalt concert.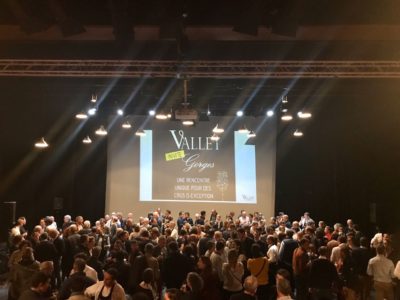 The evening ends with a comparative tasting between a Cru Gorges and a Cru Vallet in order to better understand the difference of the terroirs, the very essence of the Muscadet Crus.
Vallet – Château de la Ragotière 2014
Vallet- Domaine Alain Olivier 2014
Vallet – Domaine les Pélerins – 2014
Vallet – Domaine Stéphane Orieux – 2016
Gorges – Jean Michel Barreau 2014
Vallet – Château du Cleray 2014